200h YOGA TEACHER TRAINING
JANUARY 2nd - 28th, 2024
HATHA VINYASA
200h YOGA TEACHER TRAINING
JANUARY 2nd - 28th, 2024
HATHA VINYASA
Experience an Authentic Yoga Journey
WITH SUNNY YOGA IN KOH PHANGAN
At Sunny Yoga, a charming boutique school founded by the remarkable Thai yoga teacher, Sunny (Sunsanee) Intaphong, our school is a true gem nestled on the tranquil shores of Koh Phangan. What makes us truly special is that we're the only yoga school in South Thailand led by a Thai woman.
She doesn't just teach from books; her lessons are drawn from her rich life experiences. Sunny's approach is down-to-earth, focusing on genuine self-improvement rather than quick fixes. She guides you on a journey to become the best version of yourself through dedication, practice, and a touch of lightheartedness.
We keep our class sizes small to provide personalized attention, 15 students maximum. Our intimate class sizes create a close-knit community, allowing students to connect deeply with their practice. After training, you'll have the freedom to craft your own sequences, a testament to Sunny's commitment to nurturing your growth.
The training takes place on a tropical island Koh Phangan at the Siam Healing Center located in Thong Sala, the main town of Koh Phangan, Thailand. Siam Healing Center is famous for its Art Market where local artists come to showcase their art and craft.
Embrace Thai culture, adventure, and be part of it! What truly sets Sunny Yoga apart is the infusion of Thai culture and adventurous spirit into our training. It's not just about yoga; it's about immersing yourself in a unique experience. 
MORE THAN JUST A TRAINING
Our program goes beyond conventional training, ensuring a holistic experience that enriches your mind, body, and soul. Sunny's unique teaching style challenges students both physically and mentally, striking a perfect balance between hard work and enjoyable moments of fun. Discover a transformative journey that leaves you energized, enlightened, and connected.
Christoffer Brick
2023-08-01
recommends
I recently took a yoga teacher training course where Sunny was teaching the art of teaching, going in detail through all the asanas and teaching vinyasa yoga. Sunny is highly professional and an absolute delight to be around. She explained everything in great detail, was always patient and to the point. Her sense of humour is contagious and she has the great gift of bringing lightness and joy to her classes while at the same time being serious and committed to the practise. 💯 recommended ❤️🙏
Jannicke Sandvik
2023-07-30
recommends
Sunny is wonderful! Her verbal cues and demonstrations really help you get correctly aligned and stay safe from injuries. At the same time her classes are vigorous and so much fun! She also brings a lot of heart and light, allways leaving you feeling great after class!😍
recommends
15/10 unbeatable yoga experience. Sunny has such a great, open, friendly manner and offers you an experience that goes far beyond pure yoga and asanas. Great teaching style, inspiring personality, good mix of seriousness and fun. She puts a lot of energy into her work and really cares. Very grateful to have Sunny as a teacher in my YTT. ขอบคุณ 🙏🏼.
recommends
I just finished my yoga teacher training with Sunny and I can say that she is one of the most outstanding yoga instructors I've ever had. She is knowledgeable, compassionate, driven, and leads with her heart. Her instruction is always clear and easy to follow, and her practice is beautiful, demonstrating her expert technique and grace. She really shows up with such an authentic presence that will push you to always be evolving in every area of your life. We are grateful to have had her for our training ❤️!
recommends
Kru Sunny is a prime example of a sublime teacher. Patient, kind, caring and humourous. All of her classes were saturated with knowledge and smiles. Students automatically respect her through her graceful, elegant yet humble demeanor. Her asanas and demonstrations are so exquisite to behold. I would have no hesitation in recommending Sunny in teaching all levels of yoga. She is so warm and kind hearted. A very charming likeable person and graceful teacher. Thank you for everything you shared with us all on our YTTC 200 hour course. I will cherish these memories always and respect you until my last Savasana. Om shanti shanti shanti 🙏
Julia Gollobit
2023-06-08
recommends
I highly recommend Sunny! She holds so much knowledge about each pose and effective teaching. She is incredibly motivating and her sense of humor is the cherry on top!
recommends
I had some drop-in yoga classes with Sunny in 2018, and it had been my dream to study yoga with her since then. Finally my dream came true. I just finished my 200 TTC training with Sunny. She put her heart into teaching. Every class was fully loaded with her expertise in yoga, enriched by her personal stories. She has so much to offer about yoga teaching. In every session of her art of teaching class, I learnt a lot about each posture, gained new knowledge about my body and myself. For postures I couldn't do yet, she would demonstrate how to get in and how to get out in a very detailed way. She cares about how you and your body felt. I never felt the pressure to try postures I felt I was not ready for yet at that moment. When you displayed the willingness to go further, she was always there to guide you. For postures I could do and thought was simple and easy, such as Gorilla and abdominal twist, I came to realize I did nothing right. I hope I know much fancier words to describe how amazing Sunny is as a yoga teacher. I enjoyed every class with her.🌞🌻
recommends
Amazing yoga teacher! I did my Yoga Teacher Training with Sunny and learned so much. Totally recommended! Thank you Sunny ✨💫
Victoria Kasar
2023-06-01
recommends
It was an honor to be in Sunny's YTT200 class – she is truly an expert and an absolutely awesome teacher. So much knowledge of the body and each asana, and with such humility and charisma. I enjoyed each and every class with Sunny and I learned SO much from her. THANK YOU Sunny!🙏
Lauren Kilbride
2023-06-01
recommends
Sunny was such a blessing to come across as well as an inspiration of a teacher. She brought such a new light to yoga for me in the way she teaches alongside her personality shining through. If you get the opportunity to do a class or to learn from her definitely take it. I could not recommend her more for someone who is starting their yoga during or is an expert yogi.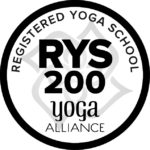 Our yoga school and training are certified and recognized internationally by Yoga Alliance. On successful completion of this training, you will qualify for RYT200 certification.

Develop and enhance a strong yoga practice, the ability to sequence your own classes, an understanding of multiple styles of yoga, and skills to enrich the lives of yourself and others
Our team comprises experienced instructors who offer you the chance to explore diverse yoga styles.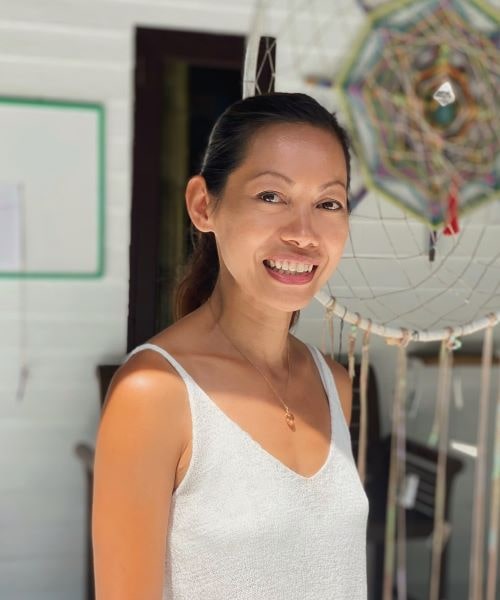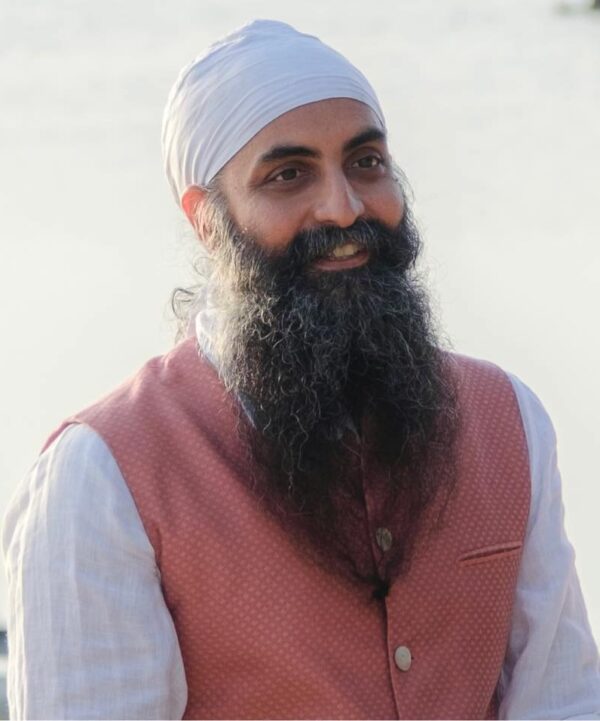 Raj Palsingh
Philosophy & Asana Teacher
Leon V
Meditation & Asana Teacher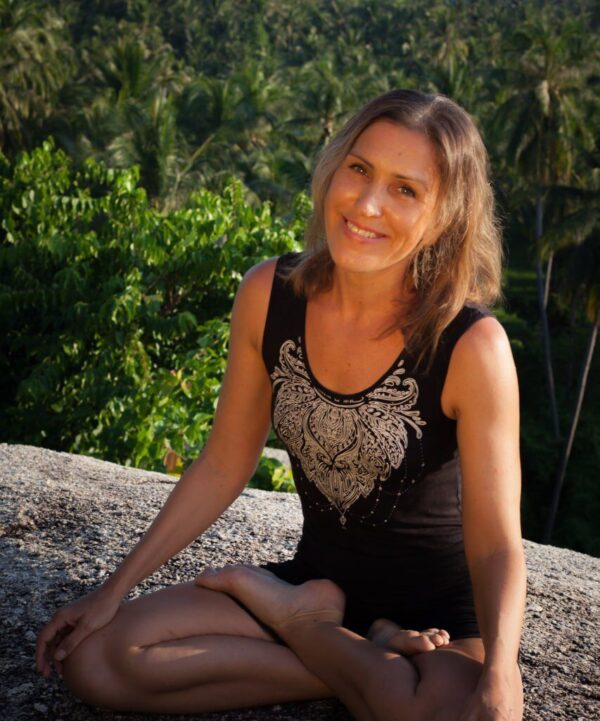 Evgenia Nuzhdina
Anatomy teacher
Yoga teacher training 
Accommodations – 26 nights in a private bungalow, or shared double room (no accommodation option available).
Food –  2 meals on training days, light breakfast, and lunch buffet (vegetarian/vegan) with herbal tea.
Free drinking water throughout the day.
Neti pot (for nasal irrigation – clears air passages to improve breathing through the nose).
Pickup from Thongsala Pier to accommodation and drop off at the pier on check-out day. 
The first day of the training we dedicated to your arrival. Check-in starts at 1:00 pm. Opening ceremony starting at 5:00 pm.
Our training is 6 days a week. We wake up early to feel the serenity of the island. This will ease your mind for early morning meditation and help you to get in touch with nature before rush hour. Sundays are your day off!
The last day of the training is your checkout day. Checkout time is at 10:00 am.
While Sunny's style challenges the students physically and mentally, she balances the hard work with fun extracurricular activities for the students, such as taking them to Thai cultural places/events*, nature sights, dancing, ecstatic dance, etc.
*Blue = Silent morning
| | |
| --- | --- |
| 07:00–07:30 | Morning Meditation |
| 07:30-09:30 | Yoga Asana & Pranayama |
| 09:30-11:00 | Breakfast / morning break |
| 11:00-12:30 | Yoga Philosophy / Anatomy / Business of yoga |
| 12:30–14:00 | Afternoon lecture subjects (sequencing etc.) |
| 14:00–16:00 | Lunch break |
| 16:00–18:00 | Techniques & Teaching Methodology / Teaching Practice |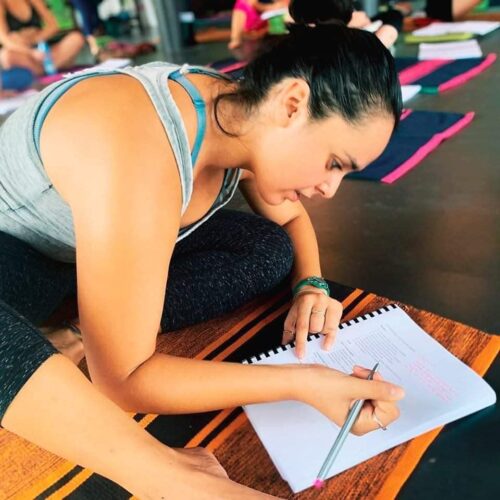 Teaching Workshops:

Demonstration of Asanas and their variations including alignments, modifications of the asanas, and how to use the props and how to assist in deepening the poses.
Learn how to cue the asanas – getting in and out of poses safely and effectively. Guide adjustments of the positions with verbal cues. 
You'll also learn the classification and sequencing of yoga asanas based on Chakras systems for beginners, intermediate to mixed level.
Adjustments of common mistakes and hands-on techniques.

Yoga Anatomy: Therapeutic benefits of Asanas and Pranayamas, precautions, and contraindications. Anatomy and Physiology of 7 systems of the body including chakra anatomy.
Philosophy & Ethics: Introduction to Yogic Lifestyle in modern times, Historical Evolution of Yoga, Paths of Yoga, Patanjali Yoga Sutras.
Teaching Practice (Practicum): During the 4th week, you will lead one 60-minute class and two 90-minute classes.
Career: Yoga marketing, Business/Career of a yoga teacher, communication skills, safety norms, and how to plan your sessions.
Techniques Training / Practice —  Includes asanas, pranayamas, kriyas, chanting, mantra, meditation, and other traditional yoga techniques. These hours are a mix between (1) analytical training in how to teach and practice the techniques, and (2) guided practice of the techniques.
Teaching Methodology — Includes principles of demonstration, observation, assisting /correcting, instruction, teaching styles, qualities of a teacher, the student's process of learning, and business aspects of teaching yoga.
Yoga Anatomy — Includes both human anatomy and physiology of bodily systems, organs, etc. Anatomy of Pranic body: chakras, nadis, bandhas, etc. Includes both the study of the subject and application of its principles to yoga practice (benefits, contraindications, healthy movement patterns, etc). 
Philosophy, Lifestyle & Ethics — Includes the study of Yoga Sutras, Yoga in a Big Picture, historical evolution of yoga, four paths, and various techniques for Self-Realization, yogic lifestyle in modern society, and ethics for yoga teachers.
Practicum — Includes practice teaching, receiving feedback, observing others teaching, and hearing/giving feedback.
PRIVATE BUNGALOW (The Cosy) 
You'll stay at a comfortable modest private bungalow with access down to the beach. Accommodation includes AC, fan, wifi, balcony, and bathroom with hot shower.
SHARED DOUBLE ROOM (The Cosy)
Shared room with 2 beds, sharing with the same gender. The bungalow is simple, clean, and spacious with AC, wifi, balcony and bathroom with hot shower. 
The accommodation is only a few minutes walking distance from the yoga shala.
*accommodation may vary upon the time of registration. 
Each day of your training includes a vegan-friendly breakfast, a buffet lunch with herbal tea.
For any more food needs (vegan, vegetarian, and non-vegetarian), the Thong Sala area is full of healthy food options, all within walking distance – vegan and vegetarian, international, and of course local Thai food restaurants.
Most of the local Thai restaurants here can also cook vegetarian on your demand.  We won't prescribe your diet but we suggest vegetarian and no alcohol or drugs to optimist your concentration and energy levels during your yoga teacher training.
ACCEPTING 15 STUDENTS PER TRAINING
Minimum 8 students